BERRY BLISS Lip Balm
Regular price

$19.95 AUD

Sale price

$17.95 AUD
Flavoured with a blissful burst of blueberries, strawberries, cherries and blackberries. This irresistible flavour is limited edition and won't last long!

KEY BENEFITS

★ Trusted 70+ year old family formula 
★ Premium 
★ Rich & Glossy
★ Ultra hydrating 
★ 100% pure Lanolin
★ 100% pure Beeswax
★ Non Stick
★ Actually works! 
★ Protective Barrier for the lips 

WHY YOU'LL LOVE IT

Not just for your lips!
Repair and revitalise any dry or cracked areas.

★ Lips 
★ Dry skin patches
★ Tattoos
★ Heels
★ Elbows
★ Dry nose
★ Brows
★ Cuticles and many more uses!

FEELS LIKE

A rich, high shine, buttery balm that is non stick.

Feel the hydration as this incredible lip balm soaks into your lips & skin locking in moisture and keeping them soft all day long.
INGREDIENTS

Ingredients: Lanolin, paraffin soft, water, aroma, cetearyl alcohol, paraffin wax, beeswax, ceteareth 20, potassium sorbate.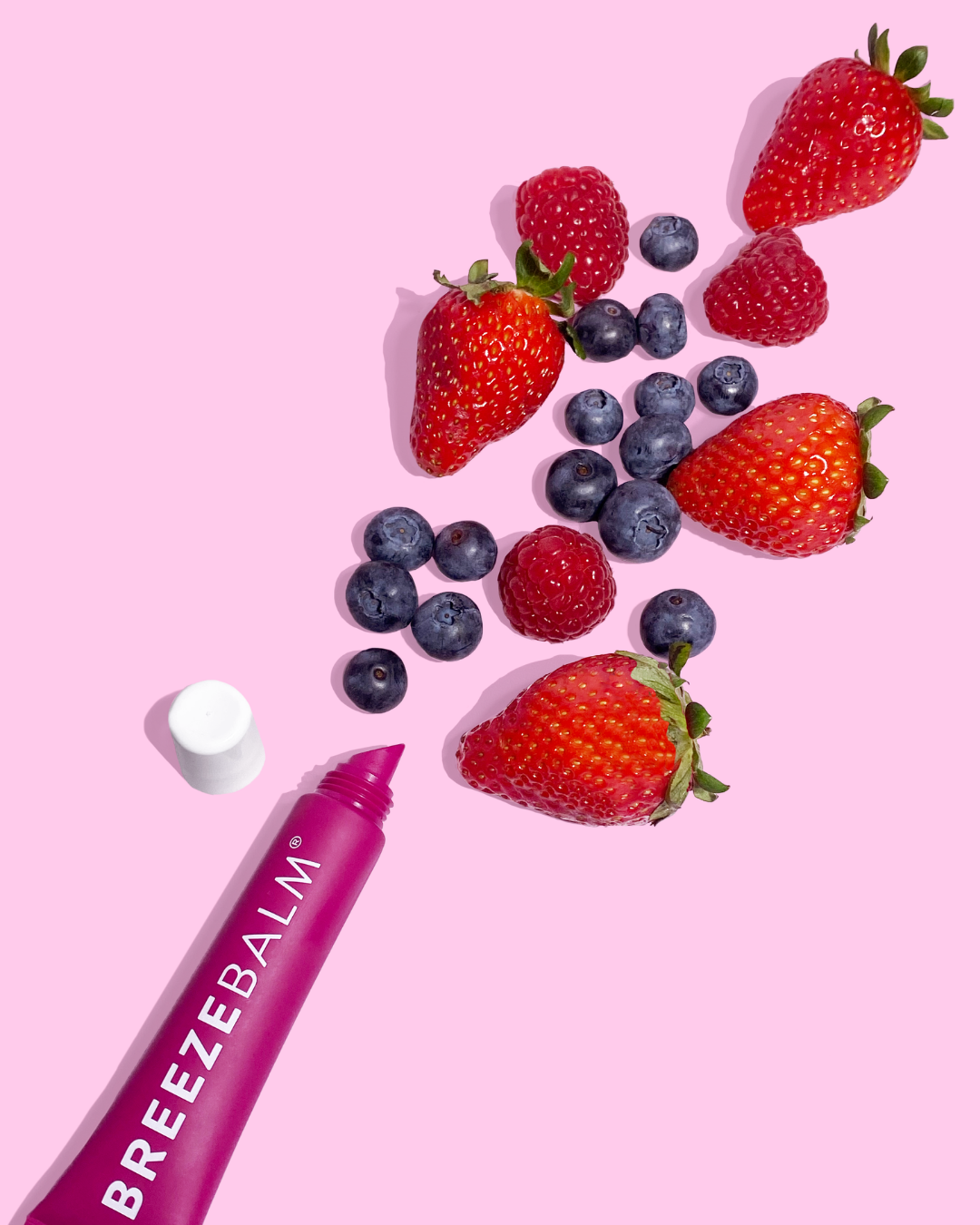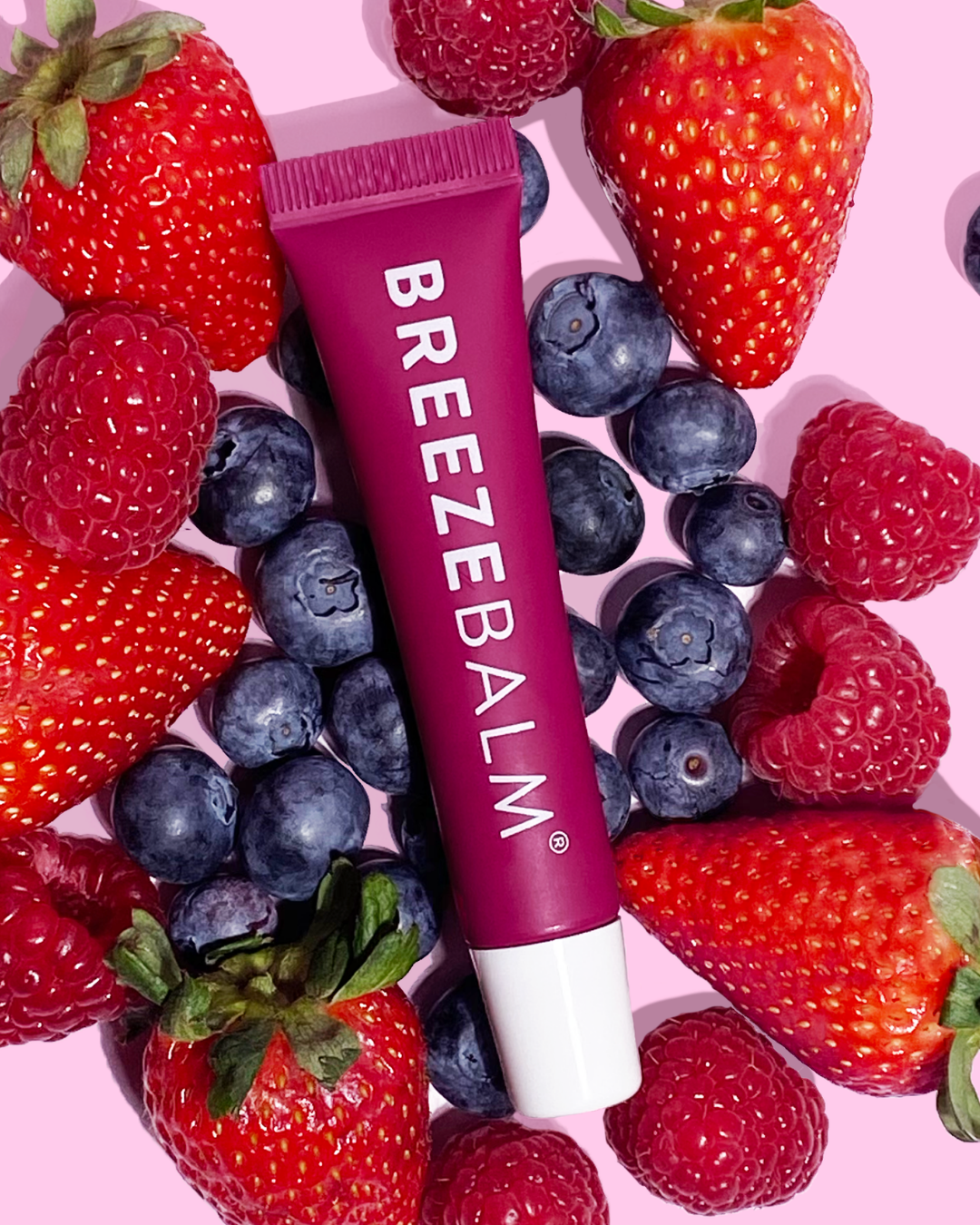 100% PREMIUM

We use 100% Pure Lanolin & Beeswax 



AUSTRALIAN MADE

Made with love on sunny Gold Coast, Australia.

TRIED & LOVED 

With over 70+ years of saving lips. You know this will do the trick



ETHICALLY SOURCED 

All of our ingredients are ethically sourced and cruelty free.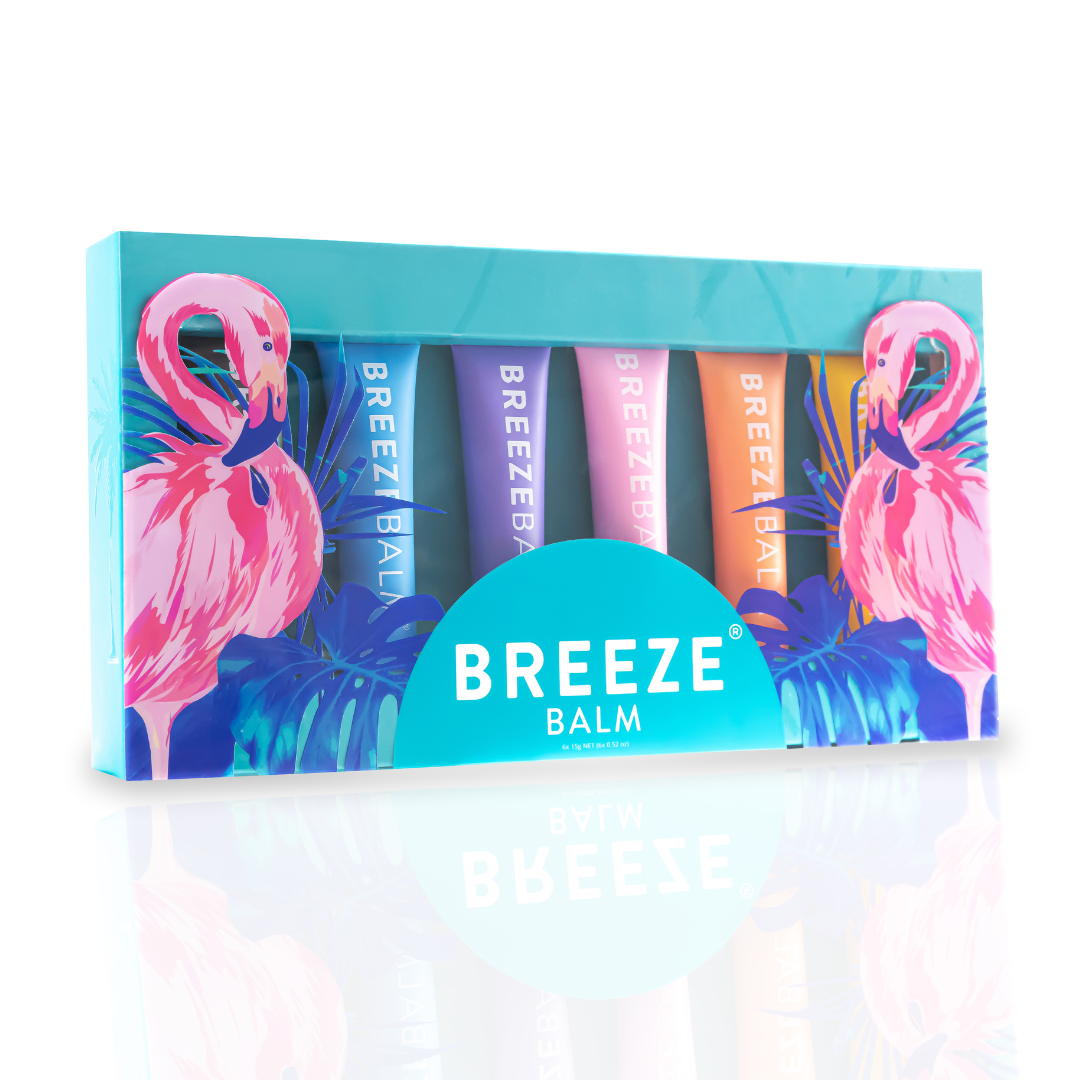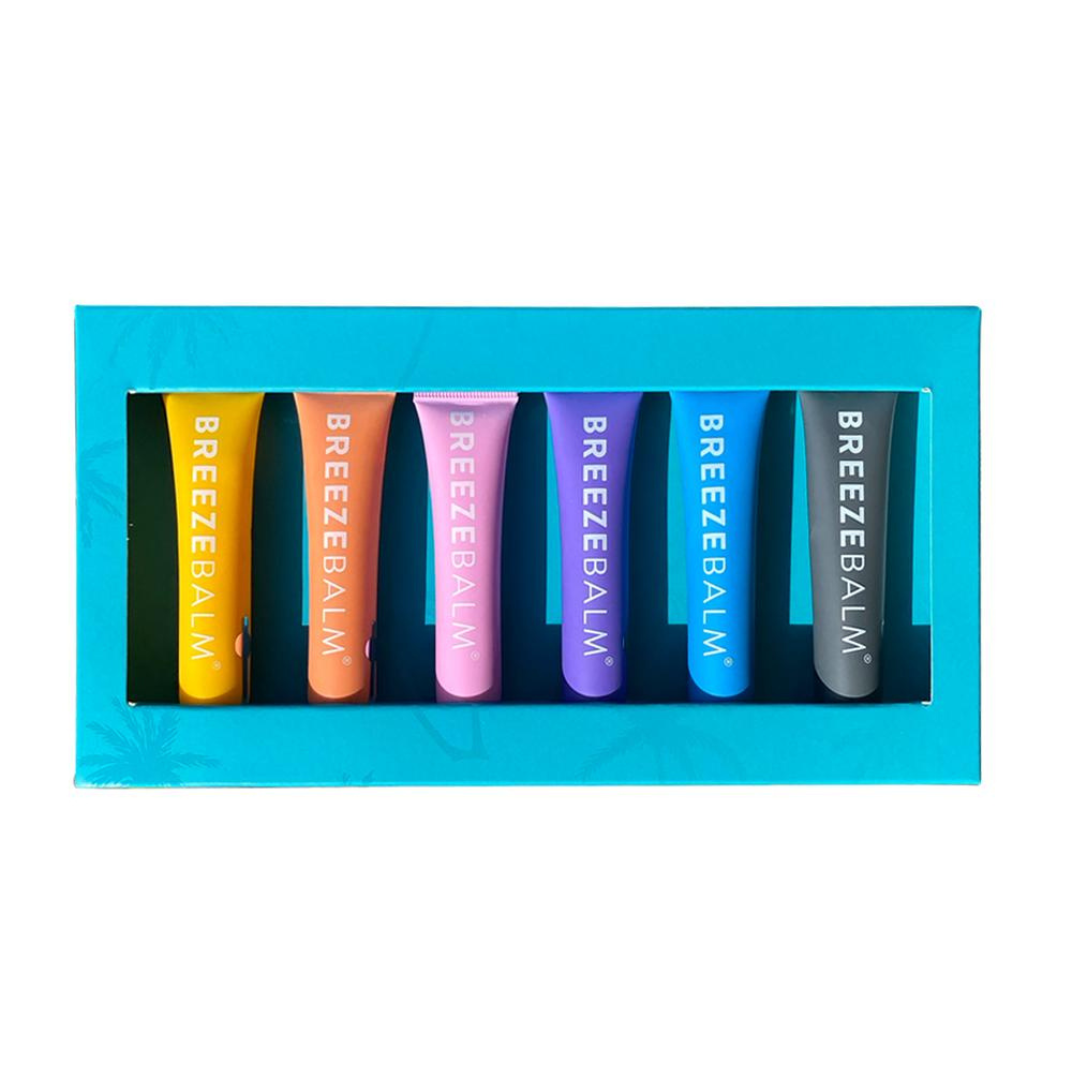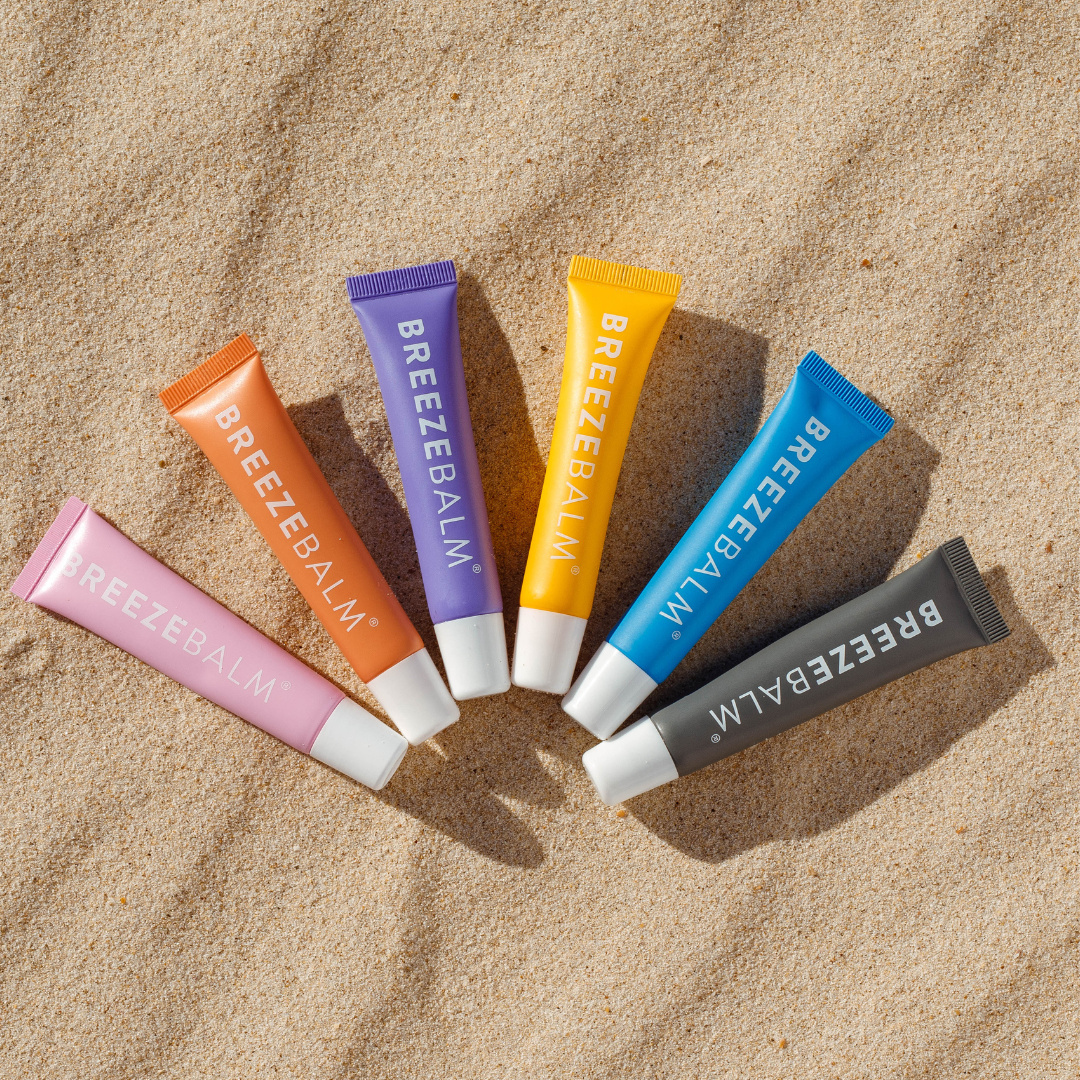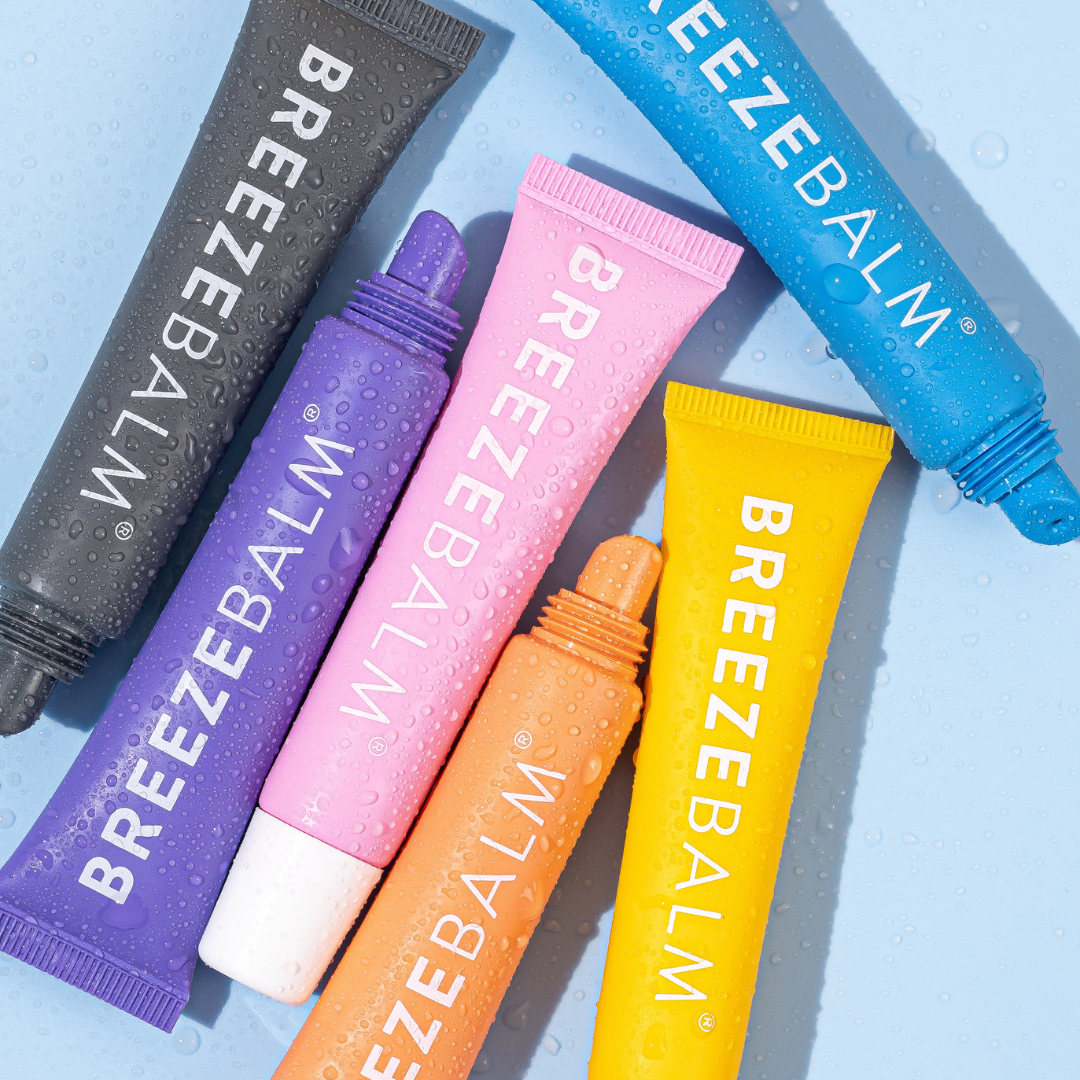 COLLECTION BOX Lip Balm
Regular price

$119.70 AUD

Sale price

$99.00 AUD
SAVE with our collection box.
Six of our best selling flavours, perfect if you love variety, gifting or to ensure you have one for every occasion so you never miss a moment to hydrate.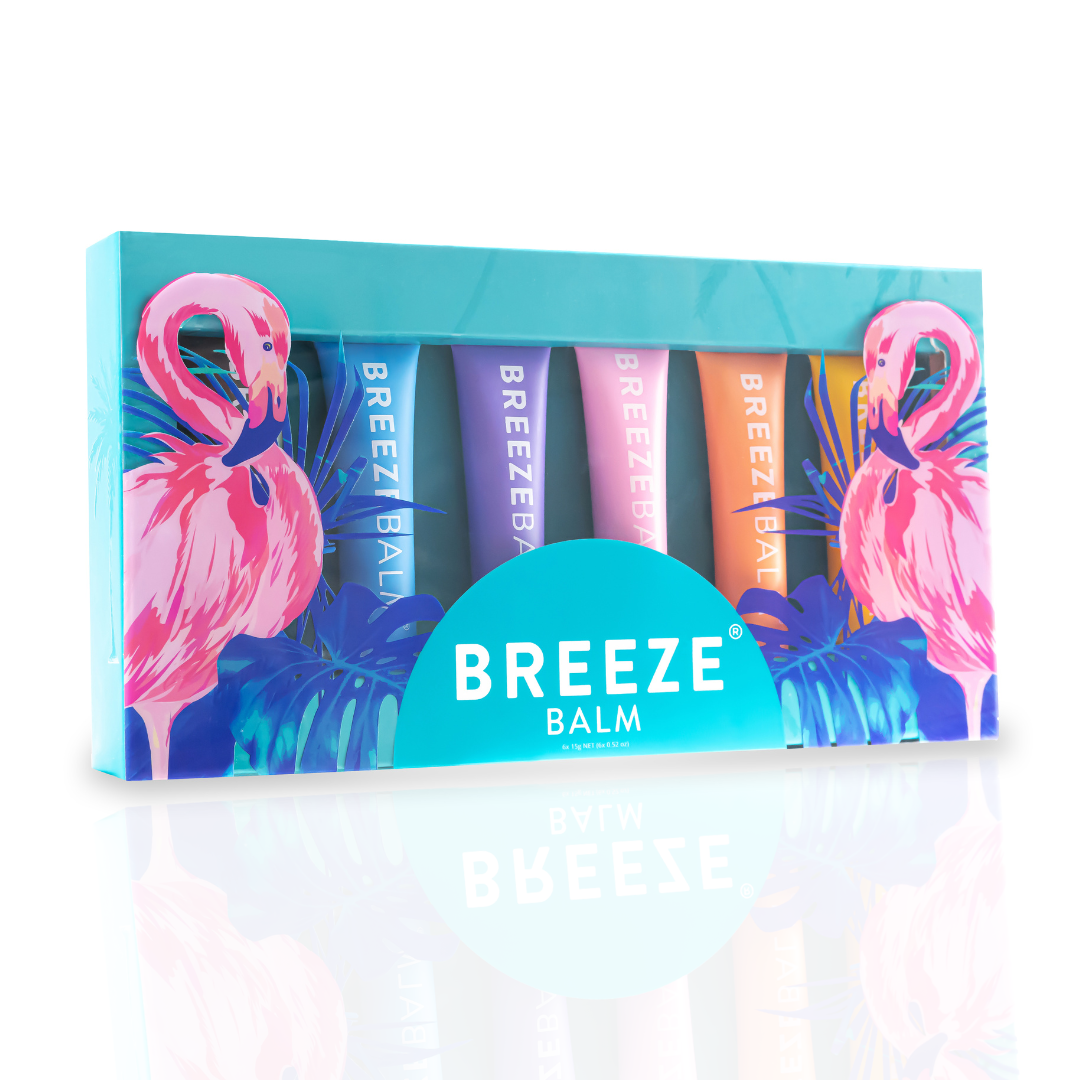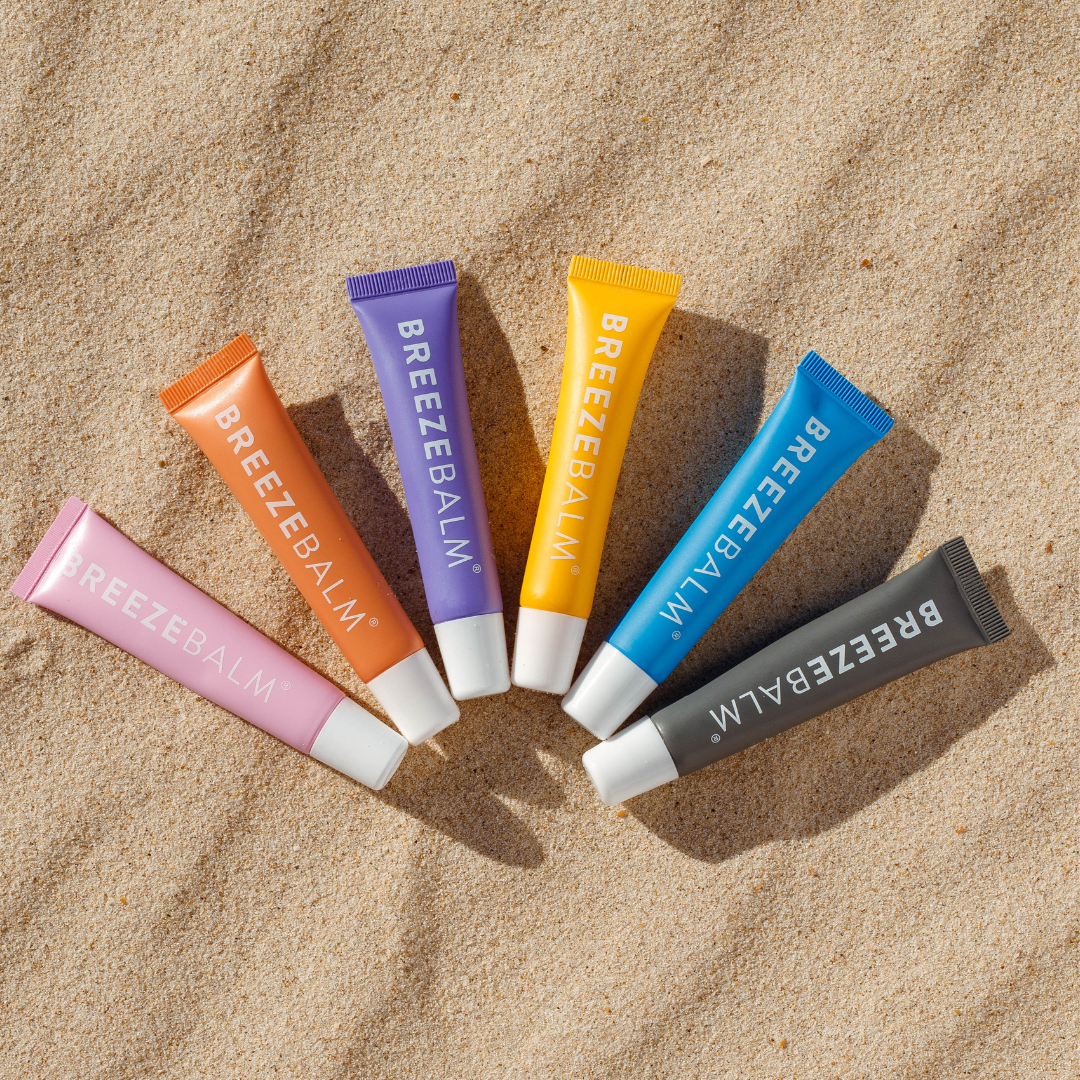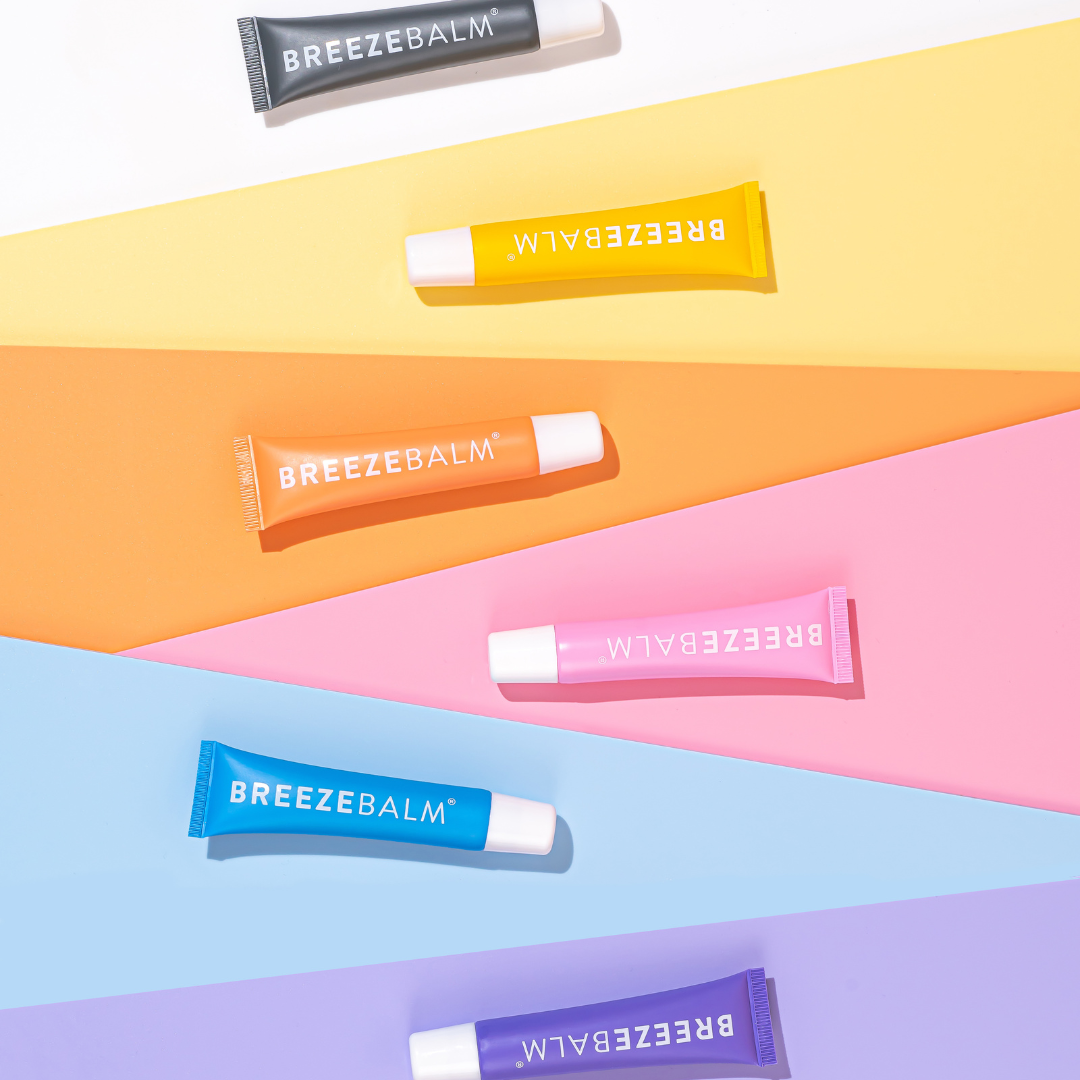 Quotes
"The best lip balm ever, I've been using breeze balm for years now and it truly is the best form of moisture and protection for your lips. It's a staple in my handbag, car, bedside table. It's ah-maz-ing!! "

KATIE, Verified customer

"This is once of the most amazing lip balms I have ever tried. It is spectacular. If you are in doubt, give it a try!"

TANYA, Verified customer

"Easily the best lip balms I've ever tried. So nourishing but not sticky at all. The scents are amazing and I've tried them all"

JESSICA, Verified customer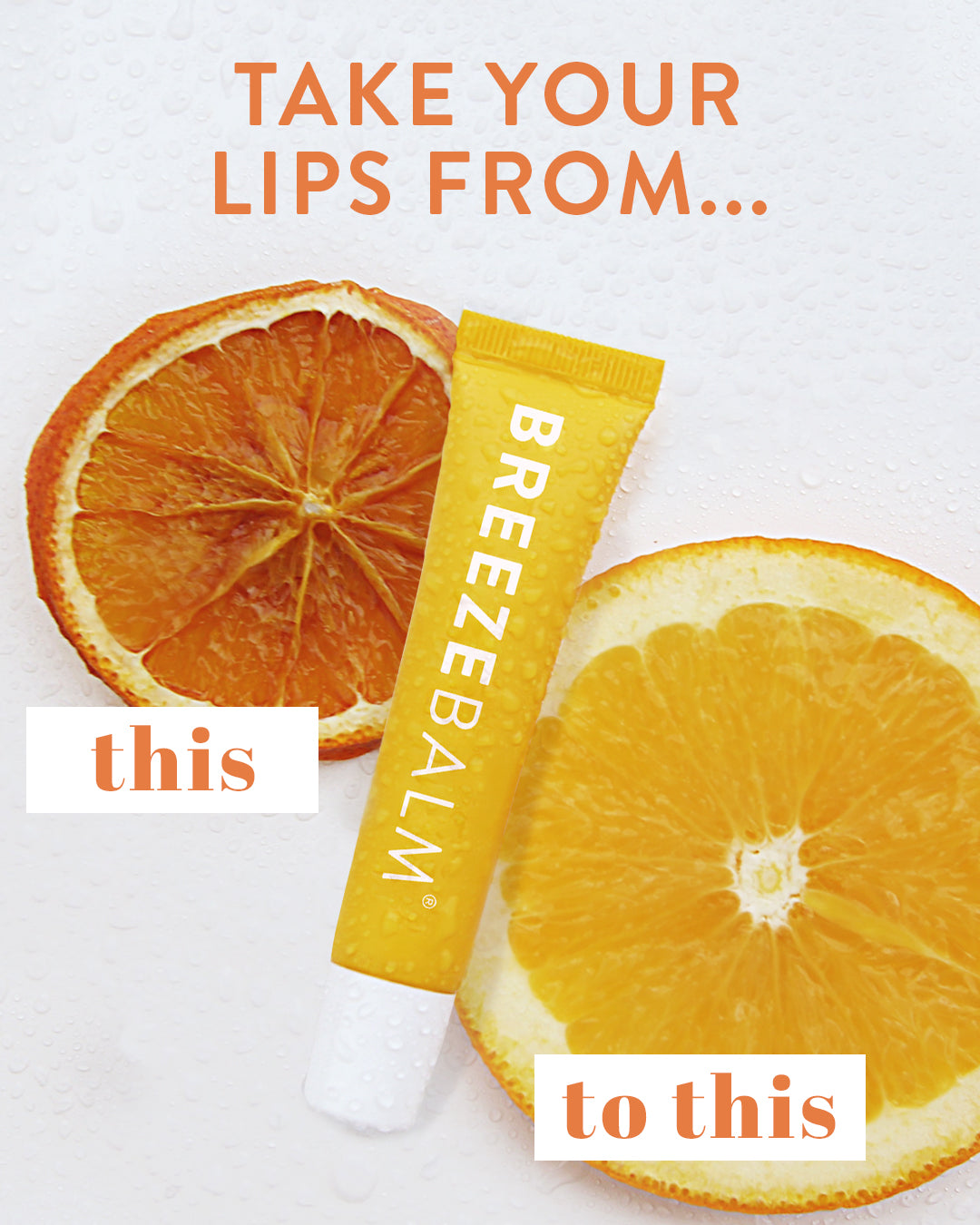 The Importance of Hydration
Having hydrated lips is crucial as you age. Well-hydrated lips are less likely to develop wrinkles or fine lines, while dry lips are more susceptible to signs of aging, such as deep lines around the mouth.

Using Breeze Balm to lock in moisture helps to prevent dryness, chapping, and cracking, which can also be uncomfortable and painful.

Keeping your lips hydrated is an easy and effective solution to overall comfort.
START WITH BUNDLE
Sustainable Packaging Project
Breeze Balm is proud to be involved in a world-first sustainable packaging project initiated by our tube manufacturer.  A forest located in NSW Australia , is home to over 20,000 trees and various wildlife species. By purchasing a portion of trees every year, we are able to offset our carbon emissions, making our packaging one of the most sustainable in the world.

This project not only focuses on our packaging and product materials but also contributes to the preservation and rehabilitation of endangered and vulnerable animal species and native vegetation in the area.
START WITH BUNDLE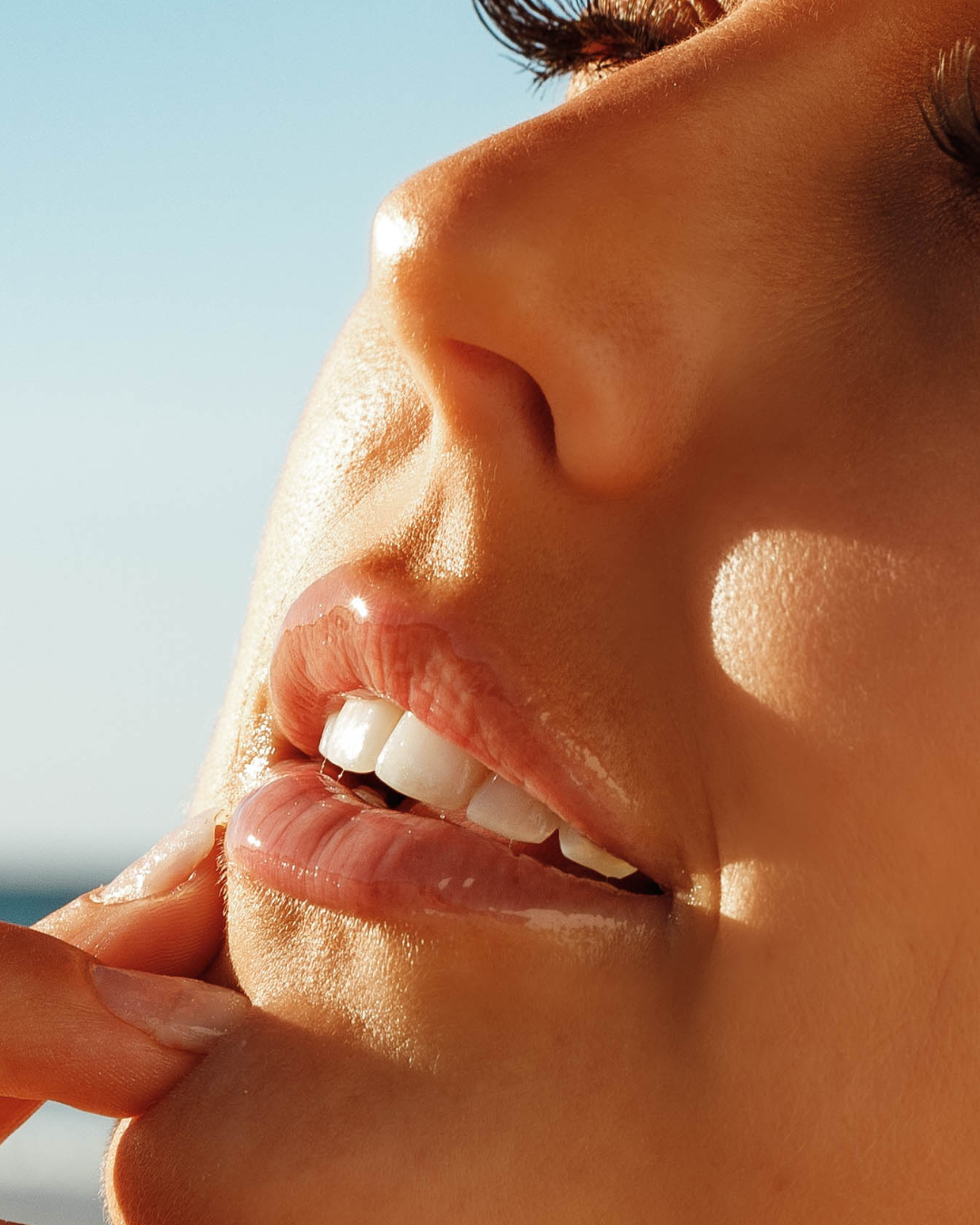 Beneficial Balm
Formulated, tried and loved for over 70 years. Made specifically to help dry, cracked & flakey skin. Using just 8 premium ingredients, the ultra hydrating properties absorb into your skin leaving it feeling soft, healthy and hydrated for hours.
BUNDLE TO SAVE
Lip balm
I love this non sticky balm
Berry Bliss
Very moisturising; lovely fragrance; looks great under or over a regular lipstick and a little goes a long way. 10 out of 10.
BERRY BLISS Lip Balm
This lip balm is amazing, it is so monitoring and feels and smells great on your lips. I popped this in my cart last minute and definetly want to try the other ones now.
Yummy Bery
My daughter loves the Berry Bliss Lip Balm and so do I. Its the best one out of all the flavours
I so love this product
My skin feels amazing
Heaven on the Lips!
This lip balm is heaven!! I added it to my cart last minute when purchasing the pomegranate daily glow BB cream and I am so glad I did! It feels and smells amazing! It keeps my lips hydrated and has a great shine! Love this product!